We move Commercial and Residential LTL freight to and from all points in Maine
Shipping Confidently USLTL.com™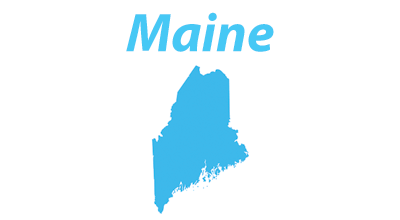 The importance of Maine to supply chain of Canadian provinces such as Quebec and North East Ontario can't be overstated. As an important gateway to New York and other North eastern U.S. markets, Maine provides important infrastructure systems to support the freight flow moving north and south. There is a larger trade relationship between maine and provinces in Eastern Canada than in the west of it's northern neighbor. Transit times out of Ontario and Quebec are approximately 1-2 days, and 7-8 days for Western Canada. Contrast this transit schedule with the transit and volumes for freight moving into and out of California.
Standard LTL is by far the most popular option moving into the Southern U.S. states, however USLTL also arranges for truckload, Partial and package shipments into this particular region.
Our Open-Deck Logistics specialists can also coordinate LTL & partial options travelling via flatbed or specilised trailer. Just ask your account rep for details and lane volume patterns to assess whether this option is viable for your shipping needs.
For freight that is absolutely time sensitive (over-the-road is not an option) we offer next-day air freight service. Give us a call. We can get the job done. Call or email us today for a freight quote. Our Customer Service Line is: 1-888-308-4872.