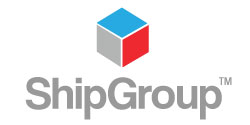 USLTL.com
Terms & Conditions
Powered by ShipGroup™
*********STANDARD TERMS AND CONDITIONS OF SERVICE**********
Acceptance of these terms will constitute an agreement between "Customer" indicated below and under under the word "Bill To" on page 1 of this document and ShipCanada Inc. "ShipCanada" a brokerage and licensed trucking operation registered in Ontario, Canada & Ship Group LLC. "ShipGroup" a licensed freight brokerage registered in Lewes, DE USA . The word "Carrier" represents any trucking company undertaking physical transportation of Customer's freight. It is acknowledged that these conditions will apply to this and all future shipments arranged by ShipCanada or ShipGroup for Customer.
a) Rates are in CAD or USD funds as indicated in "Customer Price Details Sections" payable 30 days from invoice date. Overdue invoices are subject to 2% interest per month 24% per annum. Customers paying by credit card agree to the use of their credit card for this and subsequent shipments until a credit account is established with ShipCanada or ShipGroup. Customer acknowledges accessorial charges assessed in relation to a shipment will be billed in the same method as the original shipment.
b) Customer is responsible for accessorial charges resulting from inaccurate weight, measure, freight class, tailgate use or additional required services.
c) All shipments are subject to a maximum valuation of $2.00 CAD per pound based on actual weight unless otherwise agreed to in writing. Maximum valuation for used/personal items is $.10/Lb. Shipper is responsible for ensuring adequate securement & tarping for flatbed cargo. Package cargo must conform to the International Safe Transit Association (ISTA) 3A Test Procedures. Additional handling charges will apply to courier shipments not encased in cardboard. For used personal goods customs/carrier may require additional documents such as but not limited to passport, work visa, country specific clearance forms etc. Third party insurance costs, if applicable, are non-refundable including if a shipment is cancelled. Customer is responsible for deductible costs on third party policies. Customers requiring additional insurance agree not to release their shipment prior to receiving a certificate of insurance.
d) 1 hour is free for load/unload (less than truckload), 2 hours free for load/unload (full truckload) excess time is billed at $65.00/hour thereafter. Tailgate service if required is $65.00/use.
e) All quotations and customer confirmations are subject to equipment availability. There is no guarantee on equipment availability unless specifically stated in writing and signed by an officer of the company.
f) Pickup and delivery times stated are approximate and not guaranteed.
g) CUSTOMER authorizes ShipGroup or ShipCanada in its discretion, to engage the services of any qualified carrier, cartage service, warehouse, 3PL, co-broker, customs brokerage or other applicable service.
h) It is acknowledged and accepted that ShipCanada is acting as CARRIER when explicitly indicated on the bill of lading and that many ShipCanada service areas require the use of BEYOND CARRIERS as an extension of its service. CUSTOMER acknowledges that the actual/signing CARRIER providing physical transportation of goods is solely liable for any and all claims arising from the transport of CUSTOMER'S freight. CUSTOMER (the Principal) indemnifies and holds harmless ShipGroup from any claims for loss or damage. ShipCanada and/or ShipGroup cannot accept liability for delays or special/consequential damages resulting from transport services arranged or undertaken. In the event a claim arises from services provided, ShipGroup will make available to CUSTOMER all necessary forms and insurance documents pertaining to the actual CARRIER's cargo/liability insurance.
i) j) TONU or "Truck ordered not used" charges are $75.00 for LTL under 5000 lbs. $125.00 Partial Loads and $200.00 for FTL.
k) Under no circumstance can a claim be deducted from outstanding amounts owed to ShipGroup or SHIPCANADA by CUSTOMER.
l) The provincial court of Ontario, Canada will have exclusive jurisdiction to adjudicate any dispute arising under or in connection with this agreement.
m) The individual executing this agreement as CUSTOMER has the authority to bind the corporation.
n) Shipments moving by courier service must not exceed 140 lbs. Shipments moving by courier must not exceed a total girth of 144' or max length of 108" Girth is calculated by (2xHeight) + (2xWidth) + Length = Total Girth. Shipments over 140 lbs. and/or with a Girth exceeding 144" will be moved as "Freight" and must be palletized to allow for movement by pallet truck.
o) Customer is responsible for any charges resulting from customs brokerage or duties assessed in relation to international shipments.
p) Hazardous, dangerous, regulated or temperature controlled items must be disclosed prior to shipping so necessary precautions can be made to accommodate such items.
q) The Individual signing asthe CUSTOMER has the authority to bind the corporation. E.& O. E.
© usltl.com 2023
Shipping? We're ready to help! It all starts with getting a quote for your shipment!
Get A Shipping Quote