We move Commercial and Residential LTL freight to and from all points in New York
Shipping Confidently USLTL.com™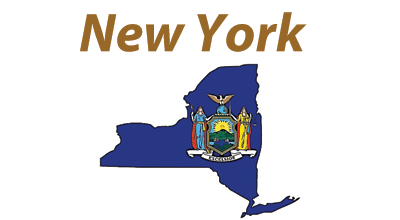 On a daily basis USLTL.com consolidates LTL freight moving between all points in New York and all provinces and cities in Canada. As one of Canada's largest trading partners and a very close neighbor, New York represents an easy and predictable for businesses on both side of the border. Standard shipping times can range from 5-day service out of British Columbia to 4-5 day transit schedules for provinces in Eastern Canada such as Nova Scotia. If regular LTL freight is not fast enough USLTL can usually facilitate an air option depending on certain conditions and freight types. USLTL.com also provides transit and service schedules for freight moving into and out of Louisiana.
Standard LTL is by far the most popular option moving into the Western U.S. states, however USLTL also arranges for truckload, Partial and package shipments into this particular region.
Our Open-Deck Logistics specialists can also coordinate LTL & partial options travelling via flatbed or specialised trailer. Just ask your account rep for details and lane volume patterns to assess whether this option is viable for your shipping needs.
For freight that is absolutely time sensitive (over-the-road is not an option) we offer next-day air freight service. Give us a call. We can get the job done. Call or email us today for a freight quote. Our Customer Service Line is: 1-888-308-4872.