We move Commercial and Residential freight to and from all points in Utah
Shipping Confidently USLTL.com™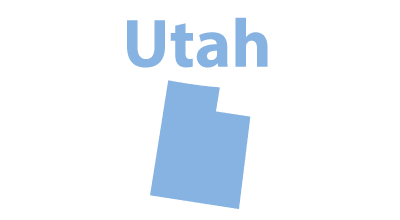 Utah serves as shipping hub for many businesses, making it an ideal location for shipping cargo to and from the state. With access to major highways and interstates, LTL and truckload shipping companies are able to quickly and efficiently transit goods from point A to point B. For companies shipping large or consolidated pieces that are on pallets, Less-Than-Truckload (LTL) shipping is a great option. By utilizing this type of shipping (and the capacity than runs through the region), businesses can maximize their transportation cost savings while still ensuring timely delivery of their products. Those shipping large or opend deck cargo through Utah should also consider the route the carriers takes and how it may affect the safety of their cargo. Driving in Utah can be a challenge due to its mountainous terrain, but shipping companies that plan out their routes and prepare for any potential challenges can help ensure the safe transport of carried goods.
Obviously, shipping cargo through any state requires careful planning and consideration of various shipping options and safety measures. By researching shipping companies, USLTLensures our partner are familiar withe the territory they are opeatin in and properly map thier route ahead of time Our large carrier partners offer cost-competitive LTL shipping options to and from UT and can execute the transit quickly and affordably. Delivery times for international markets is also fast and efficient. Service can range from 4-day LTL service out of British Columbia to 5-7 day transit for centers in Ontario and Quebec. If standard Less than truckload freight is not fast enough USLTL can usually locate an expedited service carrier option depending on certain conditions and freight types. Similar transit and service schedules are available for freight moving into and out of iowa.
Standard LTL is by far the most popular option moving into the Western U.S. states, however USLTL also arranges for truckload, Partial and package shipments into this particular region.
Our Open-Deck Logistics specialists can also coordinate LTL & partial options travelling via flatbed or specialised trailer. Just ask your account rep for details and lane volume patterns to assess whether this option is viable for your shipping needs.
For freight that is absolutely time sensitive (over-the-road is not an option) we offer next-day air freight service. Give us a call. We can get the job done. Call or email us today for a freight quote. Our Customer Service Line is: 1-888-308-4872.