We move Commercial and Residential freight to and from all points in Iowa
Shipping Confidently USLTL.com™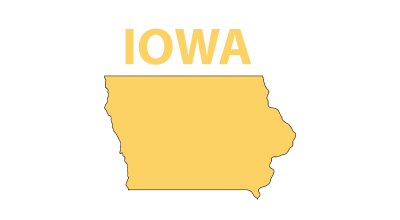 The ability to efficiently ship goods to and from Iowa is an important part of the state's local economy. Iowa is a major agricultural state with many large farms supporting farming operations through the state. The companies rely heavily on shipping of goods to market and distribution centers throughout the nation. The state also has several ports along the Mississippi River, making it easy for freight to be transported by water very conomically viable. Additionally, Interstate 80 runs through IA, providing a major shipping route for trucking companies proving LTL, package, Truckload and specialised transport. For shipping intra-state within Iowa, less-than-truckload (LTL) shipping is often the most cost-effective solution. Many large carriers offer cost-competitive LTL shipping options to and from Iowa that make it possible for businesses of all sizes to move goods quickly and affordably. Shipping delivery times for international markets is also fast and efficient. Service can range from 3-day service out of British Columbia to 4-6 day transit schedules for major centers in Ontario and Quebec, such as Toronto & Montreal. If standard LTL freight is not fast enough USLTL can usually locate an expedited service carrier option depending on certain conditions and freight types. Similar transit and service schedules are available for freight moving into and out of Montana.
Standard LTL is by far the most popular option moving into the Western U.S. states, however USLTL also arranges for truckload, Partial and package shipments into this particular region.
Our Open-Deck Logistics specialists can also coordinate LTL & partial options travelling via flatbed or specialised trailer. Just ask your account rep for details and lane volume patterns to assess whether this option is viable for your shipping needs.
For freight that is absolutely time sensitive (over-the-road is not an option) we offer next-day air freight service. Give us a call. We can get the job done. Call or email us today for a freight quote. Our Customer Service Line is: 1-888-308-4872.